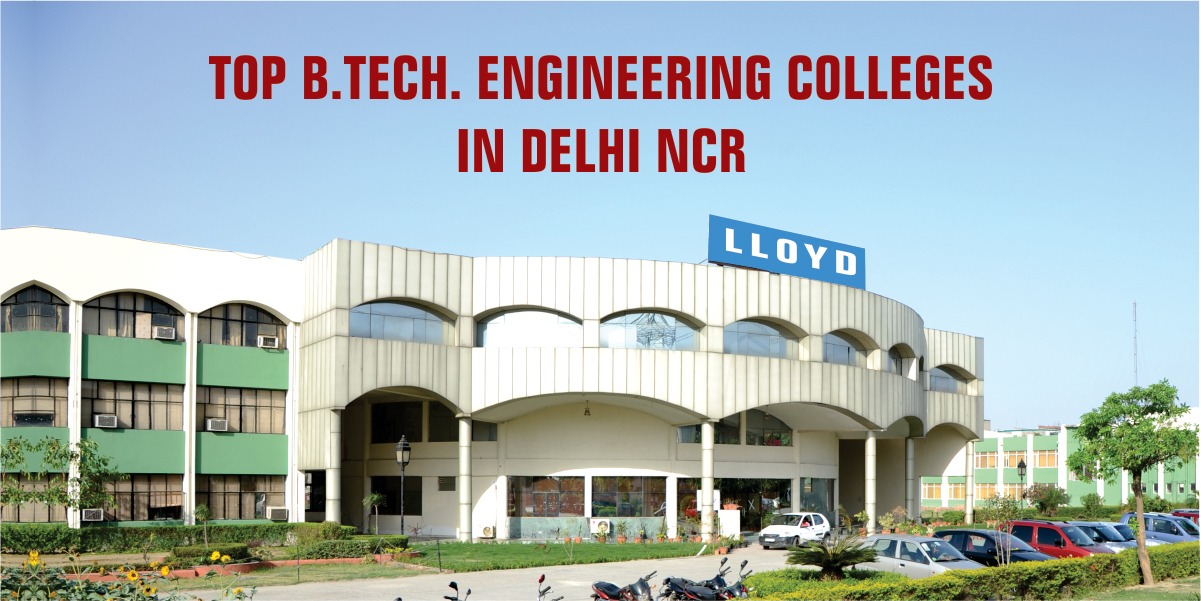 top (B. Tech) engineering colleges in delhi ncr - LIET
Introduction
After management, engineering is probably the most secure, conventional, and more importantly, the high-yielding pursuit of all time. With the evolution of modern era technology, new developments are being made consistently in this realm. Whether we talk about converting our place into a "smart home" or the incorporation of drones to facilitate more efficiency in human endeavours, engineering comes into existence at the most basic level. This also means the scope of engineering is not only wide but also growing more and more every single day. Especially in the capital city of India, students from all over the country fly to fetch the best academic experience in the domain of engineering and fulfil their dream of studying in the top b.tech colleges in Delhi NCR.
Securing admission to the top engineering colleges of Delhi NCR requires smart work backed with sincere efforts and a knack for finding out the root of things. Let's look at some of the skills you require to step into the line of engineering.
Skills Required To Be an Engineer
Strategic Mindset
Analytical Thinking
Interest In Technology
Intrigue And Curiosity To Learn
Mathematical Ability
Statistical Competence
Basic Computer Literacy
Critical Reasoning
Entrepreneurial Mindset
Problem-solving Attitude
Passion For Learning
Leadership Skills
Attention To Detail
Project Management Skills
Communication Skills
Team Spirit And Networking Framework
The pervasiveness of engineering as the core foundation of things and working mechanisms has made it a prominent and sought-after course, which is why the number of institutes offering B.Tech has been on a rise lately. While there has been significant growth in colleges after engineering, here is the list of top 10 engineering colleges in Delhi NCR that you should check out for their interesting and promising programs.
Top Engineering Colleges in Delhi NCR
Indian Institute Of Technology
Delhi Technological University
National Institute Of Technology
Jamia Millia Islamia
Netaji Subhas University Of Technology
Lloyd Institute Of Engineering And Technology
Shiv Nadar University
The Northcap University
Amity School Of Engineering
Bharati Vidyapeeth College Of Engineering
The above mentioned is the cumulative list of the top 10 public and private universities for engineering students. All B. Tech courses offer a particular specialization for students to gain expertise and carve a career out of their chosen domain. Along with immense prestige and financial security, every field in engineering provides worldwide growth opportunities and learning potential to candidates.
Let's look at some of the specializations and the area they span across.
Computer Science Engineering
Contemporary societies are thriving as businesses are gaining a virtual presence, thus making computer science a rapidly growing field. After pursuing computer science engineering students can work as Software Developers, Computer Programmers, Network Systems Administrators, Information Security Analysts, Data Scientists, Application Support Analysts, etc.
Mechanical Engineering
One of the fields of Engineering with scope in a lot of industries ranging from industrial machinery, mining, automotive, etc mechanical engineering deals in designing building and manufacturing products and Systems. After completing BTech in Mechanical Engineering, students can work as Mechanical Gear Technicians, Aircraft Designers, Research And Development Engineer, etc.
Electronics And Communication Engineering
This field of engineering deals with the Ideation, development, and processing of electronic equipment and broadcasting systems. Some of the job profiles are Electronics And Communication Engineering Include Field Testing Engineer, Civil Aviation Engineer, Technical Director, Telecommunication Manager, etc.
Civil Engineering
Being a civil engineer demonstrates your interest in solving problems related to infrastructure and various Complex structures and usually involves construction businesses. Some of the titles that civil engineering students work as Project Administrators, Design Engineers, Application Engineers, Chief Technical Officers, and many more.
Electrical Engineering
Electrical engineering entails the area of power generation in electrical equipment, its study, design, and application. Students who have graduated in electrical engineering are usually appointed as Electrical Engineering Technicians, Electrical System Supervisors, Systems Operators, etc.
The scope of engineering thus offers many diversified job roles that are consistent with the growing market, involve prospects that are emerging, and place the students into leadership roles. But beyond individual growth, engineering prepares the students to be a part of the changing systems, and utilize their skills and knowledge for the upholding of society.
As Isaac Asimov once said, "Science can amuse and fascinate us all, but it is engineering that changes the world."