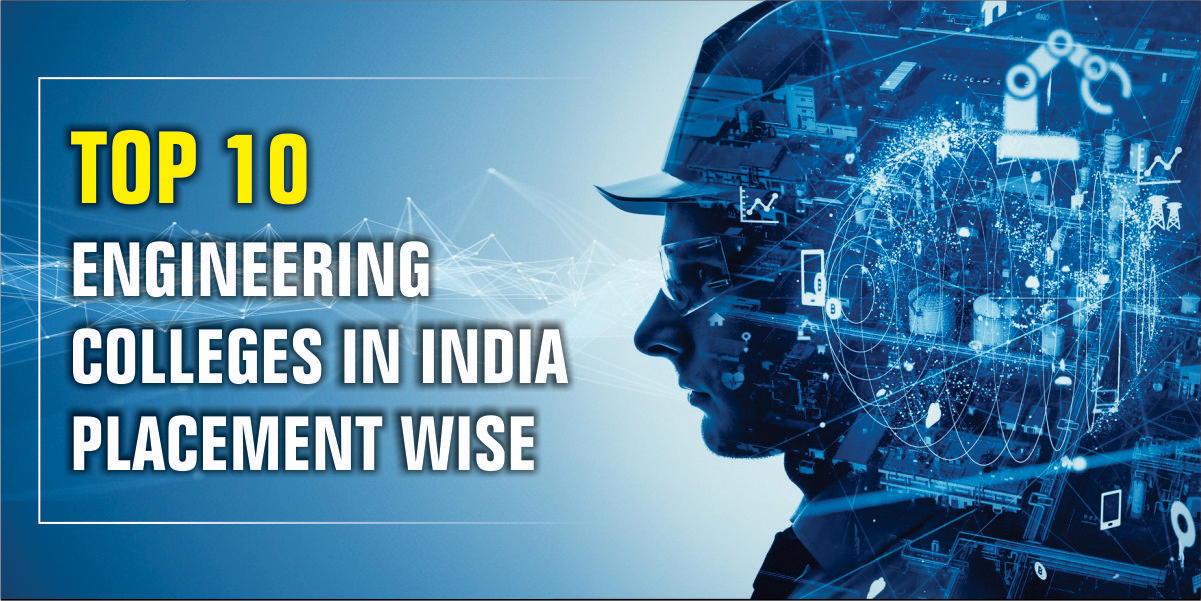 Top Engineering College in India Placement wise – LIET
Introduction
Why Should You Pursue Engineering?
The scope of engineering in India in the present times is peaking, and time and again this has been emphasised profoundly through the number of students that get placed into reputable corporations every year. These opportunities are enormous in quantity because of the specialisations that persist in the engineering field, which is also to say that the demand for professionals who can offer a technological breakthrough with the help of their updated educational experience, strong theoretical understanding and knack for practical application of these learnings, is never likely to shut down.
How Much Do Placements Matter?
Placements in any institution are of great significance as they're the determinant of the value that college holds in terms of richness, culture and prestige. Landing a good job that matches the education a student has garnered through the institution is the eventual goal of every graduate. Furthermore, placements are a vital aspect of a student's long term vision before taking admission in any institution. The sole purpose of academia is ultimately squeezed into the ability of a student to prove employable. Not just to the students, placements matter a great deal to all the three parties involved, the companies, the institution as well as the student.
A college with a good placement status provides an edge to the graduates in proving themselves as useful resources for the company, thereby serving the greater good. The economy thrives at the hands of young, skilled and enthusiastic professionals who add up to the global development of the country by making adequate use of skills and expertise taught to them through academia. Moreover, the monetary worth of students is based on the kind of job offers they are able to fetch. This not only acts as a motivating force but also drives the students to excel in bringing worth to the company and become future assets to them.
Selecting the Best College Based On Placements
Now that we have established the vitality of placements in an institution, it is also crucial to look at the criteria for selecting colleges with top-notch placement status. Given below are the steps that you may follow to shortlist the best institution to pursue BTech from, based on thor placement status.
Create a rough spreadsheet of your top 5 shortlisted colleges and along with details like infrastructure, campus, distance, fees etc, enter their placement ranking as well. You can refer to this document while comparing and going over individual colleges, to find out which works best according to your suitability.
To find out the placement ranking, there are various sites available on the internet. You can also read genuine reviews on prior placement experiences of students connected with the alumni network on professional sites like Linkedin. One way would be looking up your alumni and glancing at their present/ previous companies. Another includes connecting with them personally and taking detailed feedback about the placement process of your shortlisted institution.
Various national level organizations like NIRF rate the colleges all over the country by taking full account of each and every aspect of the college. The basis of these ratings are every parameter associated with the college, and a cumulative judgment is passed on the basis of which the scores are given. Placements are one of the criteria taken into consideration, and the chances are the higher the ranking, the better the placement status.
There are fully detailed brochures that disclose the names of companies that visit the college for recruitment every year. You can look up the quality and brand value of these companies to estimate the placement status of the college. Every college releases an individual brochure that reflects the number of students who got placed in that academic year, along with the highest, as well as average annual packages.
Top 10 Engineering Colleges In India, Their Placement Percentage And The Companies That Come For Recruitment.
Given below are the list of companies offering recruitment to these top 10 engineering institutions, along with the percentage of students placed in one year. An important thing to note is that the placement percentage depends vastly on a couple of factors that may or may not differ each year. The most common of these factors include the following two reasons:
The number of companies participating in the placement drive of campuses varies each year according to the availability of positions, budget, requirement and numerous other factors.
The competency of students, their ability to achieve distinction in the exams conducted by companies, as well as their interview status.
| S.No. | Name of the college | Companies offering recruitment | Placement Percentage |
| --- | --- | --- | --- |
| 1 | IIT Bombay | Google, Microsoft, Rubrik, IBM, SONY, Samsung, Accenture etc. | 84.5% |
| 2 | Vellore Institute of Technology | Microsoft, PayPal, Morgan Stanley, Amazon, Lowe's, Cloudera, etc. | 85% |
| 3 | BITS Pilani | Tata, KPMG, Genpact, Indiamart, Accenture, HDFC, etc. | 99% |
| 4 | NIT Trichy | AUDCO, BHEL, BEML, Accenture, Amanda Soft, etc. | 90% |
| 5 | Delhi Technological University | Google, Adobe, Amazon, Deloitte, Samsung Research, Goldman Sachs, etc. | 40% |
| 6 | Manipal Institute of Technology | Flipkart, Capgemini, L&T, Microsoft, Amazon, etc. | 49% |
| 7 | SRM Institute of Science and Technology, Chennai | SAP Labs, DBS, Goldman Sachs, Amazon, CISCO, etc. | 56% |
| 8 | Bharati Vidyapeeth Deemed University College of Engineering, Pune | Vodafone, IBM, TCS, Honda, Merchant Navy, Sunguard, etc. | 86% |
| 9 | Motilal Nehru National Institute of Technology, Prayag Raj | Bajaj, Adobe, Cognizant, Accenture, Ninjacart, Hindalco | 64% |
| 10 | Vishwakarma Institute of Technology, Pune | Cognizant, Deloitte, Trident Group, Oracle, etc. | 85% |
Top 10 Institutes For Engineering According To Average Salary Offered
After looking at placement percentage and the companies that come for recruitment in these top 10 engineering institutes, we'll further have a look at the average annual salary (in Rs.) offered by the following colleges arranged from highest to lowest package range. The packages offered by IITs, NITs and CFTIs are comparatively higher than packages offered by private or semi government institutions. However, the higher the package, the higher the difficulty level of entrance exams that offer admission into these premier institutions. Even though the salary offered by companies differ for different posts and different academic years, the average basic salary remains more or less the same.
| S.No. | Name of the college | The average annual package offered (Rupees) |
| --- | --- | --- |
| 1 | IIT Bombay | 16 lakhs |
| 2 | NIT Trichy | 10 lakhs |
| 3 | Manipal Institute of Technology | 7.5 lakhs |
| 4 | BITS Pilani | 7.2 lakhs |
| 5 | Delhi Technological University | 7.2 lakhs |
| 6 | Vellore Institute of Technology | 7 lakhs |
| 7 | Vishwakarma Institute of Technology, Pune | 6.6 lakhs |
| 8 | Bhartiya Vidyapeeth Deemed University College of Engineering, Pune | 6 lakhs |
| 10 | SRM Institute of Science and Technology, Chennai | 5 lakhs |
For different specialisations, a different set of companies visit the college. These companies are top-tier renowned trade names and offer students a chance to work as high-rank technologists. Thus, placements have a major role to play in influencing a student's decision to choose one college over another. That being said, there are other important criteria that must be considered before students finalise a specific institution, like faculty, the scope of research, accessibility of resources and many more.