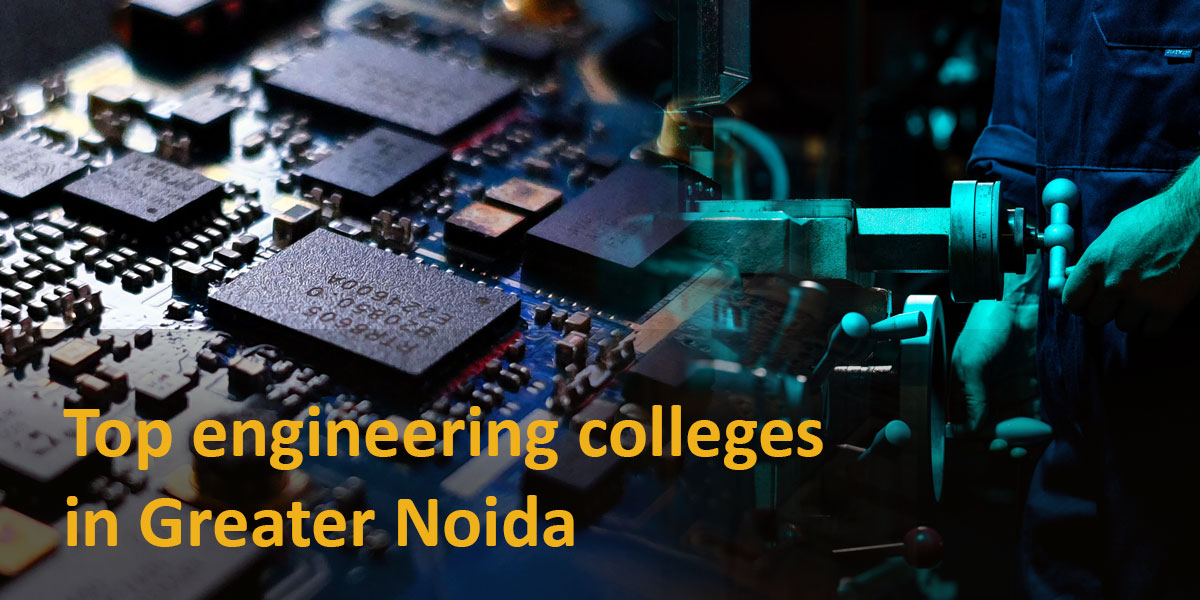 Top Engineering College In Greater Noida
Introduction
The technology sector in India at this stage is practically booming. This has happened in the last decade due to a number of factors including a sudden advent of digital technologies and up gradation in the industry at a vast level. The benefits of pursuing engineering span across a vast number of ordeals, including financial stability, job security, job satisfaction, better net worth as a professional and a more lucrative lifestyle. All this makes it safe to say that engineering in 2021 is the most rewarding and promising career choice.
Top 10 private engineering colleges in Greater Noida
Following is a list of top private colleges that offer BTech courses to students:
GL Bajaj Institute of Technology and Management
Lloyd Institute of Engineering and Technology
Shiv Nadar University Greater Noida
Sharda University
Bennett University
Galgotia College of Engineering and Technology
IEC college of engineering and technology
Noida Institute of Engineering and Technology
Greater Noida Institute of Technology Engineering
Delhi Technical Campus
Top government engineering colleges in Greater Noida
Presently there's only one government college in greater Noida, called Gautam Buddha University, which is a state university offering B.Tech courses with specialisations ranging from electronics and communication, IT, CSE, Electrical Engineering, Mechanical Engineering, Civil Engineering, Artificial Engineering, food processing and technology, and various others.
Fee structure of engineering colleges
| Sno. | Name of the college | Average annual fee | Names of exams accepted |
| --- | --- | --- | --- |
| 1 | GL Bajaj Institute of Technology and Management | 5.50 L | UPCET |
| 2 | Shiv Nadar University Greater Noida | 9.25 L | JEE Main |
| 3 | Sharda University | 10.6 L | JEE Main, NATA, UPCET |
| 4 | Bennett University | 15.1 L | JEE Main |
| 5 | Galgotia college of engineering and technology | 4.7 L | JEE Main, UPCET |
| 6 | IEC College of Engineering and Technology | 3.7 L | JEE Main, UPCET |
| 7 | Noida Institute of Engineering and Technology | 4.4 L | UPCET |
| 8 | greater Institute of Technology and Engineering | 4.3 L | UPCET |
| 9 | Lloyd Institute of Engineering and Technology | 6.20 L | UPCET, JEE Main |
| 10 | Delhi Technical Campus | 2.8 L | JEE Main, UPCET |
Why Greater Noida is the best location to pursue engineering from
Greater Noida has become one of the most decent places in Delhi NCR to pursue higher education from. Especially in the last few years, there has been inward mobility of people, mainly students from all strata inclined on taking up their higher studies in this region. The reasons are many, but the most striking one is the quiet green environment that the township offers. Being a relatively modernized zone, greater Noida has already become a hub to various private colleges that allow students to get easy admissions into otherwise tougher courses, like BTech and MTech.
Important factors to consider before selecting colleges
Whether you're looking for a college in greater Noida or anywhere in the country, the most important part is understanding the criteria that must be checked before you pick one for yourself. In times of heavy and paid advertising, people mostly feed off the polished USPs and ameliorate the most common of things. In this situation, identifying the real deal becomes a task. Following is the list of the pointers that you can take cues from and find the most appropriate college from your shortlisted options.
1. Specialisations
Goes without saying, checking the selected college for course availability is the most prominent criterion. Say you want to pursue BTech CSE in artificial intelligence but the said college only offers it in information security, would you still go for it? Following an uncompromised career path shapes the way a student imagines his or her future. Hence, these criteria should be taken into adequate consideration.
2. Research potential
Pursuing higher studies is very important for going for further research in the field you want your career in. If the university you prefer does not have adequate research history, faculty guidance, mandatory research resources, laboratories, or even the provision of going for a PhD degree, then it can hinder your long term plans.
3. Clubs and societies
Clubs and societies go a long way in shaping the overall personality of the student and play a significant role in their character development. These clubs should ideally be aligned course wise. For example, a business school offering MBA should have clubs like HR, finance, communication etc, and an art school should have clubs based on the art subjects.
4. Infrastructure
The premise as well as the overall surrounding of the college is a great determinant of whether a candidate should go for the college or not. No student would want to spend four years of their college life in a dull and grim environment, which is checking the infrastructure beforehand becomes all the way more important.
5. Basic amenities
Facilities like availability of wifi, hostel, transportation, canteen, stationery, sports equipment, and many more are a mark of the culture and richness of college in terms of valuing their students. These amenities also ensure a smooth academic experience, and thus, must be considered before making the final call.
6. Teaching methodologies
Traditional classroom teaching might be a classic but this must be complemented with newer teaching patterns for heightened learning. For example, the use of multimedia aids while teaching, including more practical based knowledge, as well as organising industrial visits frequently should be the focus.
7. Resources
Resources like Elibaries and offline libraries should be accessible for every student. Similarly, community resources, access to counsellors, adequate seating arrangements, and various resources alike should be non-negotiable and made available to every student.
8. Fee structure
Affordability has been one of the most primary concerns that affect the admission rate of an institute. A candidate might be inclined towards a college but if he or she is unable to pay the fees then willingness takes a backseat. For this, the provision of scholarship should also be exercised.
9. Location
This criterion might be crucial to some and trivial to others. Mostly because sometimes students migrate from far away places to complete their degrees and prefer their college to be a prime location with a decent and easy-going neighbourhood.
10. Placement
The most widely considered criterion is the placement opportunities that are offered by an institute. For obvious reasons, placement percentage reveals the figurative data on how efficient your job experience can potentially be, along with the crucial monetary benefits.
Conclusion
Engineering is already an evergreen profession and done from this modern greater Noida Township, this can turn into one of your best career choices so far. In this article, we have covered the names of the top 10 colleges in greater Noida offering B Tech courses to students. Along with the list, you can check the average annual fees, entrance exams accepted by the college, as well as the selection criteria of an institute. If you have been worrying about finding the most suitable college for B.Tech, then this article will clarify all your doubts about engineering in greater Noida. The only thing that an engineering aspirant should keep in mind is whether or not he/she matches the eligibility of pursuing the course. So buckle up and get started with your lookout for finding the most suitable among the top 10 colleges in greater Noida for BTech.