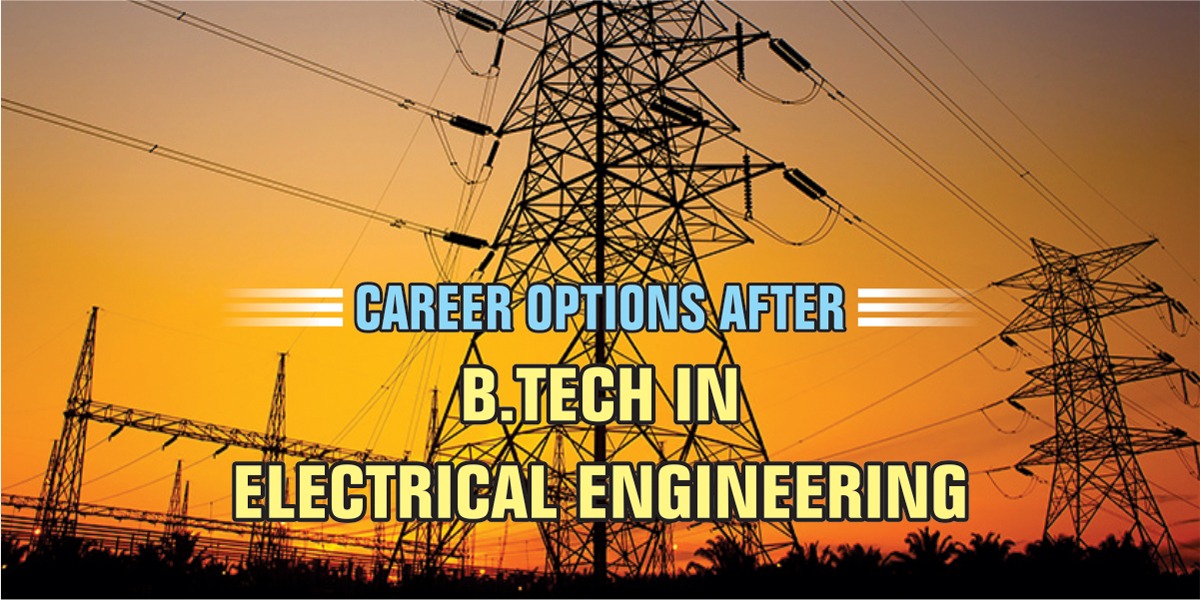 Studying Electrical Engineering in 2021
We're living in times where concepts like self-driving cars do not seem like a distant possibility. In Fact, despite being a formative paradigm in the domain of electrical engineering, some striking developments have been made in the field. Not just that, the electronic content reliability in the automobile sector has been on a surge lately. Many other branches of engineering are up coming as technologists have realized the improvements in the functional aspect of sectors like aviation, appliances, automobiles, computers, communication systems, and more, which can only be made possible through the information gathered via this branch of engineering.
Electrical engineering in the simplest of terms is the detailed study of systems and devices that use electricity as their core operational element. Those systems that gather, store, process and transfer, and present information are designed under electrical engineering. This information is fundamental in distributing, storing, and converting energy between various forms. While it is safe to say that electrical engineering has seeped in, however minutely, into every sub-discipline of engineering as a whole, there are still branches that are evolving at a steady pace. From routine systems like weather data prediction to more complex ones like the Internet of Things (IoT), electrical engineering is easily the next big thing!
Why Study Electrical Engineering
1. Pioneering Innovations In Your Field
The spectrum of electrical engineering is broadened because of its abstract nature. More or less of its concepts are intricately woven into various other fields of engineering. This means the scope of designing new projects using embedded systems is a lot, and engineering undergraduates can take advantage of this by having a strong theoretical base and a keen interest in exploring new mechanisms. Students can pioneer brand new ideas and turn them into feasible projects under this specialization by taking up guided research projects and actively contributing with their knowledge. This makes electrical engineering a creative, as well as a prospective career field.
2. Mass Industry Coverage
As mentioned earlier, electrical engineering as a branch of technology has a lot to do with information processing, which has inadvertently become one of the most useful and desirable means of jarring up the workability of systems. This means, no matter what industry we take into consideration, there will be traces of electrical engineering. From climate forecasting to automobiles, telecommunications to computers, and chipsets to aerospace, the knowledge about his field comes in handy and is required in a vast majority of industries. This reasonably increases the potential of the need of this field, in turn increasing the need for experts in this field.
What Can You Do After Getting A B.Tech Degree In Electrical Engineering
1. Higher Education
Students can either pursue an integrated B.Tech and M.Tech degree in electrical engineering early on or go for a post-graduate M.Tech degree after graduating in electrical engineering. Higher education will mean better job prospects, more opportunity to work in core companies recruiting civil engineers in India, and more pay scale as compared to junior electrical engineers. If the student wishes, they can take up research prospects after completing their post-graduate as well. This means pursuing a PhD in electrical engineering and working as an engineering scientist in this branch of technology. R&D has a vast scope, especially in this domain and students look forward to developing some significant and disruptive technological systems in the future.
2. Government Jobs
The option of working in the government sector is also open to electrical engineers who complete postgraduate level of education in electrical engineering, that is, Mtech. While this specification may not be mandatory for all positions, this sure is preferred. Although, students who have passed their B.Tech in electrical engineering can also apply for technical posts in various government companies, given they must have scored 65% in their B.Tech. Posts like assistant engineer are also open for engineering graduates. Candidates who wish to serve in the military through this degree can apply for the post of a technical officer by giving exams like CDS, AFCAT, etc. The option of working in the railways, and forest department of India is also available in this domain of engineering.
3. Private Technical Jobs
This stands out as the most feasible Option for Electrical engineering graduates. Right after their B.Tech, students have an option of securing jobs in companies that visit their campus for recruitment. Placement is guaranteed to every student who clears the test and the interview. Companies hire fresh graduates for their familiarity with core concepts, and enthusiastic spirit. These private sector companies offer fancy packages to students and provide them with challenging leadership roles, including the design, development and implementation of systems to devise technical solutions. Areas like power transmission, signal processing, optical sensors, nanotechnology, embedded structures, etc are the work specializations of electrical engineers.
Areas Of Work After Pursuing Electrical Engineering
Following are the most common work specializations based on the technologies that electrical; engineers are expected to use. The understanding of these technologies determines the core concept of the required work area.
Communication Systems
Control Systems
Electronics
Power Systems
Embedded System
Electromagnetics
Photonics
Internet Of Things
Signal Processing
Job Profiles And Salary After B.Tech Electrical Engineering In 2021
| S.No. | Job Profiles | Average annual Salary (in Rs.) |
| --- | --- | --- |
| 1. | Telecommunication Engineer | 3.8-4lakh |
| 2. | Systems Engineer | 4-5 lakh |
| 3. | Aerospace Engineer | 8-9 lakh |
| 4. | Micro Electrical Engineer | 3.8-4 lakh |
| 5. | Control And Instrumentation Engineer | 4.3-5 lakh |
| 6. | Quality Control Engineer | 6.9-7 lakh |
| 7. | Broadcast Engineer | 4.6-5 lakh |
| 8. | Test Engineer | 4-5 lakh |
| 9. | Electrical Design Engineer | 5 lakh |
| 10. | Nuclear Engineer | 9-10 lakh |
Top 20 Companies Recruiting Electrical Engineers In India
National Thermal Power Cell
Ericsson
Cisco Systems
Eaton Technologies
Qualcomm
General Electric Analog Devices
NTT Communications
Broadcom
NVidia
Electric
Intel
Havells
Bharat Heavy Electricals Limited
Steel Authority of India
Bharat Electronics
Coal India Limited
Power Grid Corporation of India Limited
Bajaj International Private Limited
Reliance Power Limited
Siemens Limited
Conclusion
Thus, it will be a righteous thing to say that electrical engineering is one of those upcoming career fields that consistently require a skilled and knowledgeable workforce that will make positive contributions to the company's growth and work in the direction to take it forward. These young professionals play a major role in keeping the ball of technology rolling intones of industries be it satellite communications, household appliances, power generation, vehicles, telecommunication systems, or even digital media. The career options after B.Tech electrical engineering are diverse and vast in number, and due to the invigorating nature of this field, there is a job for everyone!